Academia Motanov was designed by Motanov for children and it's about helping them explore writing styles and drawing. And more areas in the future. We publish stories written by children on the project's blog and generally aim at more than 50% content created by them.
Creative writing workshop with Adina Rosetti. It's for children aged 10 to 16 and approaches blog and journal entries, essays, reportage, interviews, poems, dada collages and many more. It helps children distinguish between fiction and non-fiction and lets them experiment with form and ideas.























Calligraphy workshop with Ștefania Iorgoiu. 6 classes, arts and crafts and calligraphy practice for children.












Illustration workshop with Diana Necșulescu (inactive). It's for children over 7 years old and it's focused on character drawing. Starting from simple geometric shapes, children learn to draw characters they invent, thinking about the story of that particular scene.











Free workshops
Creative writing with orphans. Emanuela Ignățoiu-Sora and Eli Bădică met the children at Sf. Iosif Center 6 times and encouraged children to play with words and imagine stories on the spot. We were in for a rap surprise.





Creative writing at a school in the program "Săptămâna altfel". Larisa Băltărețu and Monica Cristina Tarța went to second graders to make them play with words and their imagination.
Inventing stories at "George Topîrceanu" public library. Larisa Băltărețu had 4 classes with children from the the neighborhood.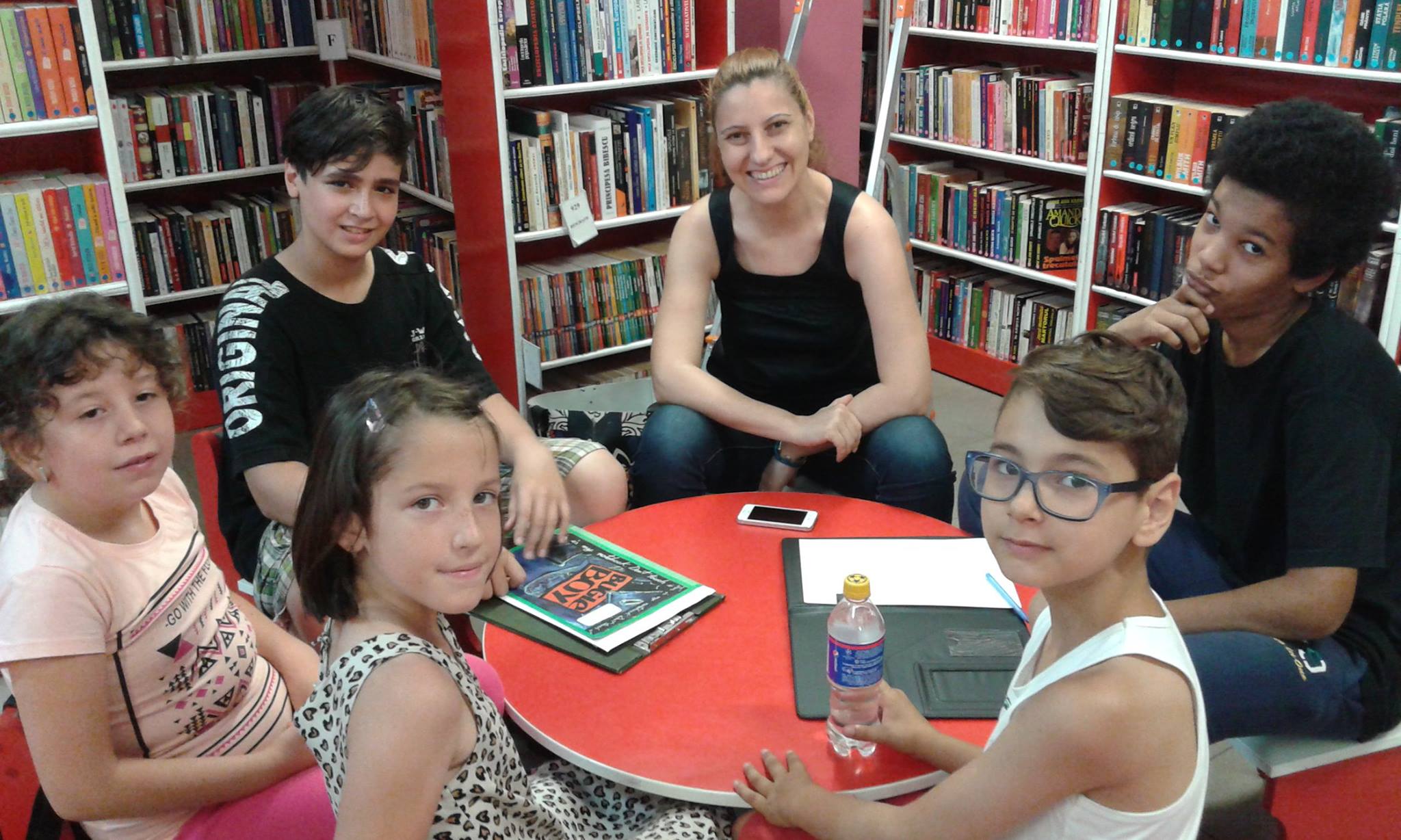 Mobile video art workshop for teenagers with Regele Ionescu. The first edition didn't get teenagers to enroll; maybe we'll try again, make some changes.