But not writing on this blog, apparently! We've been lazy again about reporting on our NGO activity. Don't worry, we have lots of stories to tell, just less time to do so.
News from Club Revdepov
The last time we updated the blog was last February so we have to start by telling you that the event (celebrating 100 Creative Writing Sundays meetings) we were so proud to prepare at that time was great and even left something behind, useful for those who want to get published but don't know what the editors are looking for or how they think. Watch the full recording of the editors panel featuring Eli Bădică from Nemira Publishing House, Alex Voicescu from Herg Benet, Cosmin Perța from Paralela 45 and Adrian Botez from Polirom.
Many thanks to our precious Traian Stanciu for moderating and to our team of volunteers for helping out. See the pics here.
Since then, soooo many things happened!
Three of our alumni published short stories books, Horea Sibișteanu – "Fetis" (interview), Doru Preda – "Candido" (interview) and Andrei Panțu – "Tonomatul" (interview).



We continued to have workshops dedicated to creative writing, like the evergreen Creative Writing Sundays which brought close to the emerging writers established writers such as Ana Maria Sandu, Ovidiu Verdeș, Corina Sabău, Mihai Radu, Bogdan-Alexandru Stănescu, Ionuț Chiva, Simona Sora, Adrian Schiop, Adina Popescu, Simona Antonescu, Dănuț Ungureanu and Cătălin Pavel.
Mornin' Poets had another season last spring and just opened another one in September, hosted by Andrei Zbîrnea, with poets like Tara Skurtu, Simona Popescu, Romulus Bucur, Lavinia Bălulescu, Vasile Leac, Iulia Militaru and Cosmina Moroșan. They talked about the "cadavre exquis" technique, horror poems, how death can appear in poems, performance art in poetry and so many other things. We're preparing a new season, join us!




Marin Mălaicu-Hondrari had two online creative writing workshops and one in Vama Veche. The other writer that we tricked into coming with us to the sandy beaches was Dan Coman. They did not complain!









Children literature was also one of our interests, we had a workshop taught by writer Laura Gűnberg last spring and recently we brought in another great writer in this field, Florin Bican, who will train the group online, via Google Hangouts. This is the second creative writing workshop that migrates online, giving the opportunity to participate to Romanians living outside Bucharest.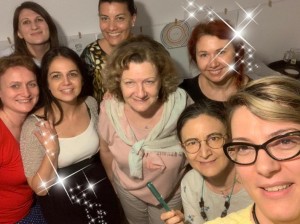 Another great news is our collaboration with the famous writer Filip Florian, who is teaching this autumn a creative writing workshop in a wonderful bookshop – Librarium TNB in the heart of Bucharest.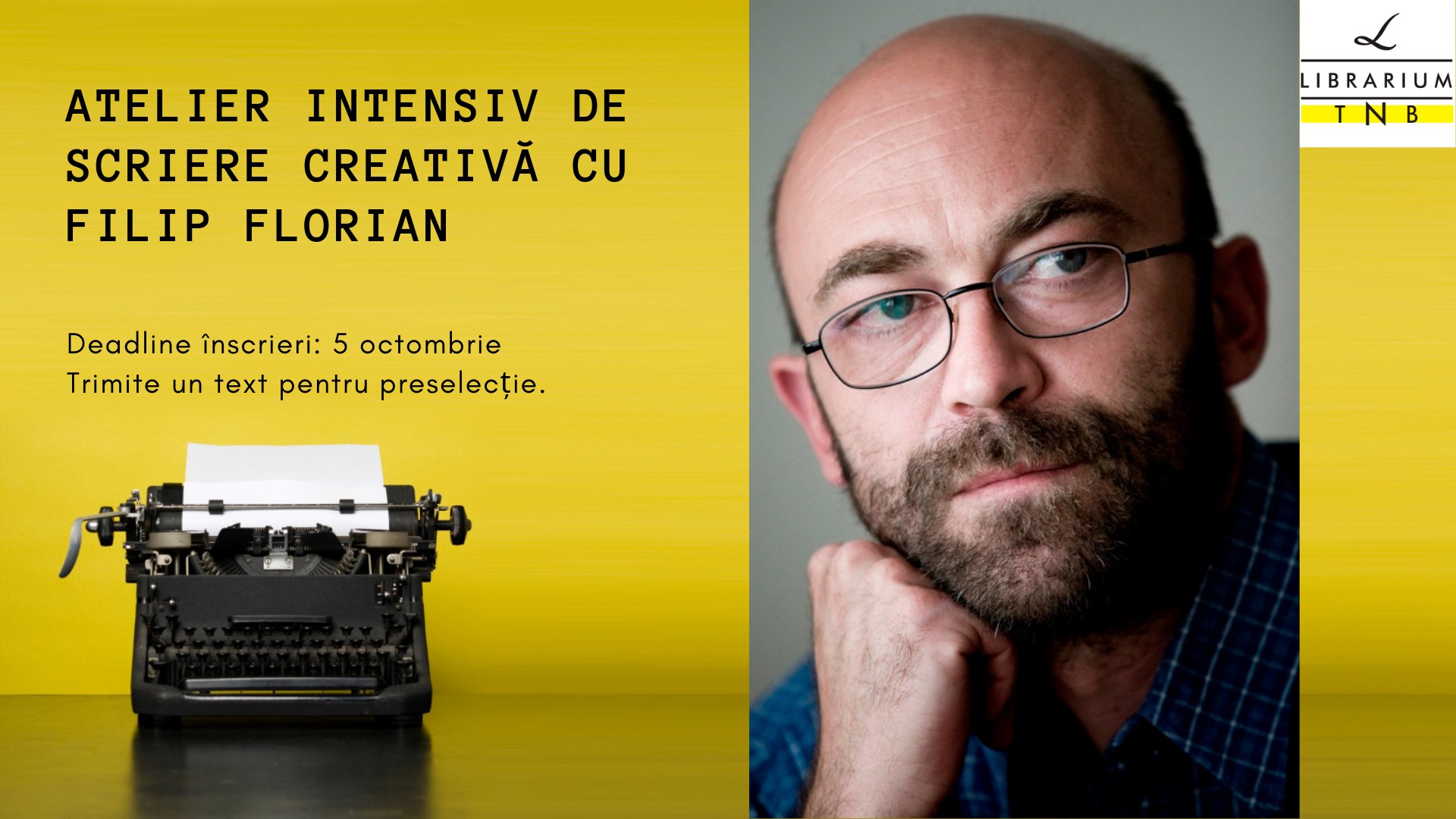 On the calligraphy side, we continue to collaborate with our great calligrapher Ștefania Iorgoiu. We had 5 workshops since February and a new one will begin soon, enrol now and start making beauty with your handwriting!





News from Academia Motanov
Last spring we collaborated with a new trainer, writer Veronica D. Niculescu, and had a wonderful workshop that resulted in a collection of short stories written by children, that you can download here.



Changes came one after the other and the news is that for the autumn edition, our new collaborator is writer Sînziana Popescu, enrollment is still open until the 23rd of October.
We organized a creative calligraphy program for children in the summer, and we are also preparing a new edition starting next week, find out more.



As for the workshop aimed at helping children who struggle with their handwriting, we had two editions, and what is new is that we divided the children in two groups, according to the size of the problem, and our trainer Gloria Popa worked better with them in this way.
News from Revista de Povestiri
Revista de Povestiri kept on publishing original short fiction works, either selected through our literary contest or by the trainers of our creative writing workshops. Read the stories selected by writers Ovidiu Verdeș, Adrian Schiop and Maria Manolescu. Thanks to the authors for choosing our literary magazine! We assure you we stay open to quality fiction if you live in Romania or abroad, you can submit your story until the 1st of December 2019. You need to know that the jury always receives the texts anonymously, we make sure no bias is possible.
Here are the winners: Adriana Jderu, Irina Lupu, Violeta Mihăeș, Ionuț Ologu, Maria Orban, Astrig Popescu, Monica Terean, Ioana Unk.
As for the short stories selected during our creative writing workshops in Bucharest, online or at the seaside in Vama Veche, you probably already recognise the faces, some of these names begin to show up more lately 🙂 – Nicoleta Balaciu, Ruxandra Bancu, Andrada Clonțea, Alina Cobzac, Laura Cosma, Ramona Micu, Simona Sava, Veronica Stănică and Romanița Vrânceanu.
We also had poetry in our magazine, we published the poems selected at Mornin' Poets workshop. Congrats to Andra Berilă, Călin Grigorescu, Alexandru Lăcătușu, Oana Nasta, Letiția Provian, Iulia Stoichiț, Sorin Voicu and Andrada Yunusoglu.
And hey, did you know you know you can train your imagination with the help of our purple cat, Motanov? We archived all the prompts that he published ob Facebook since 2012 on, they are displayed randomly here.
Other news
As more and more of our alumni get published at prestigious publishing houses, our effort is recognized by the editors of these fresh collections.
Brain Fitness NGO president, Simina Diaconu, went through a training program by Goethe Insitut called Cultural Management Academy, and met with cultural managers from Bulgaria, Greece, Bosnia and Romania during a networking week in Plovdiv and a seminars week in Bucharest. We'll wait and see what comes out of this!