Club Revdepov is a new name for something we started doing in September 2012: workshops where emerging creators get feedback from great trainers. Feedback is essential, these are not theoretical courses, they require effort from the creators who enroll.
Most of them take place in Bucharest. Most writing workshops involve a selection based on previous writings. To see our trainers' bios, go to this page.
Don't forget that if you want to enroll in a workshop at Club Revdepov and don't have the money, you can still come, if there are still places after the deadline. If you're an NGO member you have 50% discount and if you're unemployed you don't have to pay. You can email us at any time and we'll let you know when there are places available. Workshops for which this opportunity applies are: Creative Writing Sundays, science-fiction and fantasy, communication, argumentation, calligraphy, children's literature, playwriting, stop-motion, creative writing (bilingual). More about this opportunity here.
Creative writing workshop. It is our first workshop, it takes place twice a year, in the spring and in the autumn. If you are selected, you will take part in 16 meetings, for 2 months, getting fiction homework after every meeting. In the first 4 years the trainers were writers Florin Iaru and Marius Chivu, and since autumn 2016 we work with writers T. O. Bobe and Bogdan-Alexandru Stănescu.
Creative writing workshop in English with Philip Ó Ceallaigh. Short stories workshop, 8 meetings, 2 months, lots of reading to do.


Creative Writing Sundays (CWS) is a series of meetings with various fiction authors, every two Sundays. Young writers send their stories to the guests for feedback. We only take a break in the summer and during winter holidays.






























Science fiction and fantasy workshop with Michael Haulică and Oliviu Crâznic/Dănuț Ungureanu. It's a workshop that ends with participants being published in an anthology, it has 12 meetings in 6 weeks and two special guests: Marian Coman and Sebastian A. Corn. Pictures from the launch of the anthology written by the first generation of alumni. Starting from the spring of 2017, this workshop will take place online, using video call technology.






Creative writing online workshop with Marin Mălaicu-Hondrari. We created this workshop for Romanians who don't live in Bucharest. There can be only 9 participants and it happens via Google Hangouts in 10 online group gatherings. For the first 4 editions, the trainer was writer Florin Iaru.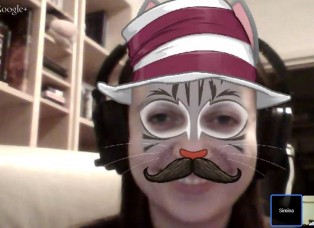 Creative writing at Vama Veche with T. O. Bobe. This experimental workshop takes place at the seaside and it's for those who don't need much sleep. For the first 4 editions, the trainer was writer Marius Chivu.



















Poetry workshop with Simona Popescu. The workshop has 4 meetings and a follow-up public reading, it's playful and experimental.



Children's literature workshop with Adina Popescu. 8 meetings during 2 months. This is a new workshop, the first edition is starting soon, so we'll be able to show you pictures in 2017.
Playwriting workshop with Maria Manolescu. Next spring 😀
Alumni who published books
Anca Vieru, Cezar Pârlog, Emanuela Ignățoiu-Sora, Tudor Ganea, Irina Georgescu, Anca Goja, Simona Liutiev, Florin Spătaru, Angelica Stan, Lili Crăciun and others.












Communication workshop with Magda Bunea (`NESTworking`). It is probably the one with the greatest frequency. It's focused on interpersonal communication and it uses group coaching to achieve participants' goals of communicating better with their family, friends, colleagues.










Argumentation/debate workshop with David Moscovici. For those who think they are right (everybody) and want to be convincing (everybody). 8 meetings where you learn it's not about being right.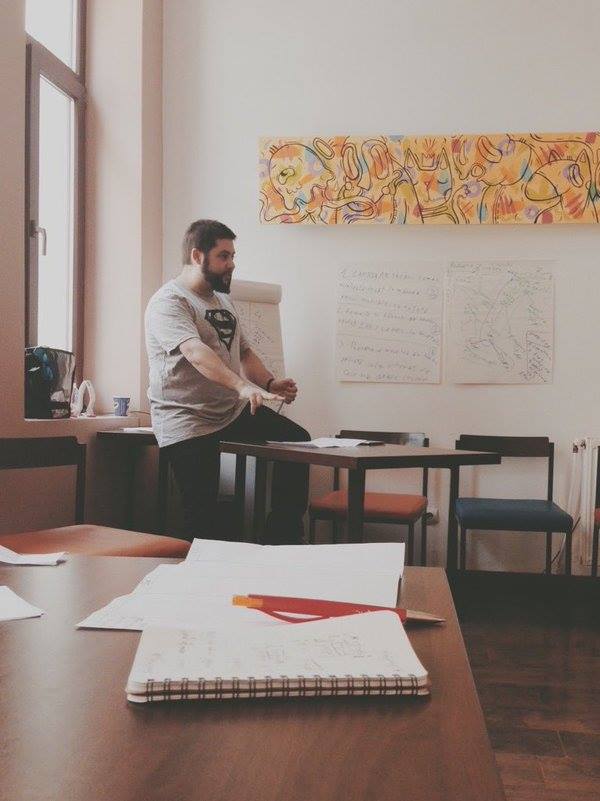 Calligraphy workshop with Georgian Constantin and Sorin Trăstaru. 8 meetings where people learn foundational hand, gothic and some modern calligraphy and to be patient. See Georgian's account of the first workshop here.
Stop motion animation with Seghei Chiviriga. Students learn how to make a short animation film using the stop motion technique. Script, character design, character moving, using the camera, editing.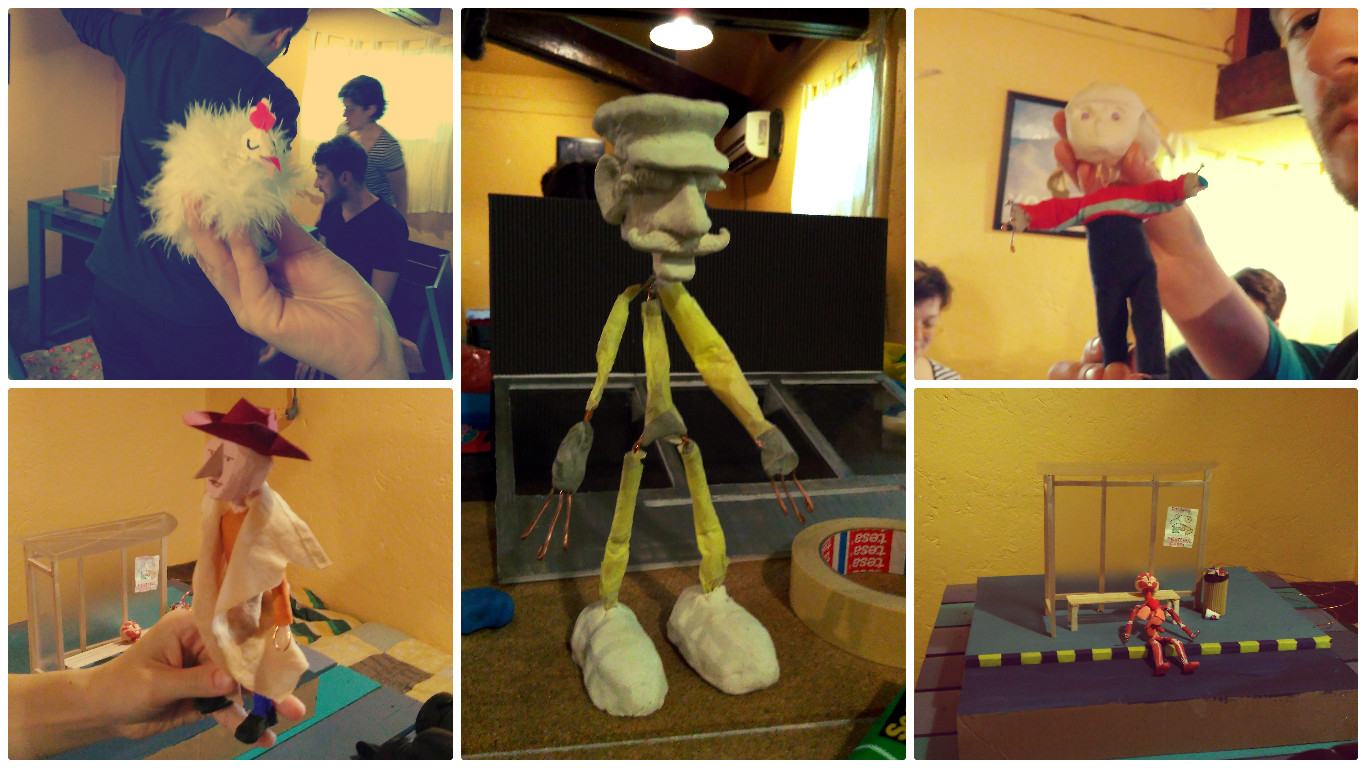 Documentary photography with Petruț Călinescu (inactive). Photographers with a documentary project get feedback on their ideas and in the development process in 4 long meetings. 1 edition in the past.
Graphic novels/comics with Felix Tzele and Robert Obert (inactive). We make teams of story writers and illustrators and get them to complete the first pages of their first graphic novel or comic book. 1 edition in the past.
Scriptwriting workshop with Cristi Puiu/Igor Cobileanski and Cecilia Ștefănescu (inactive). Our longest course, with 24 meetings in 3 months and it focuses on feature films. 3 editions in the past.