News from Club Revdepov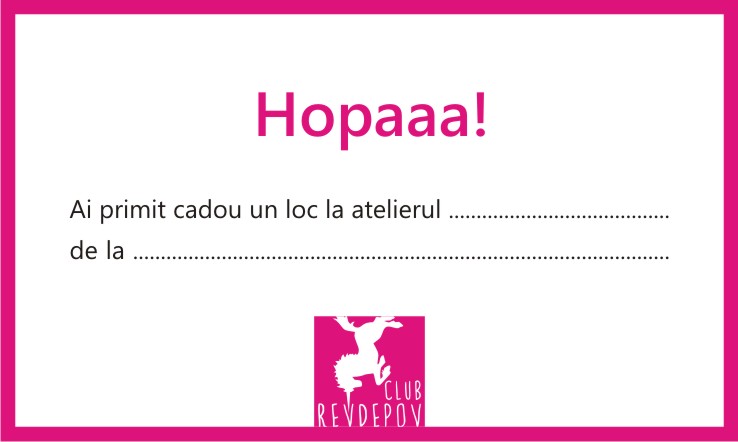 We thought we should make things easier for Santa so we cut 20% off three creative workshops, one of every category we have – writing, speaking and visual arts. Check it out, until the 20th of December.
Since October, 4 writers came at Creative Writing Sundays to give feedback on the short stories written by those who aspire to become writers. You can read here the stories that Cezar Paul-Bădescu, Lavinia Braniște, Mihai Radu and Adrian Schiop liked the most.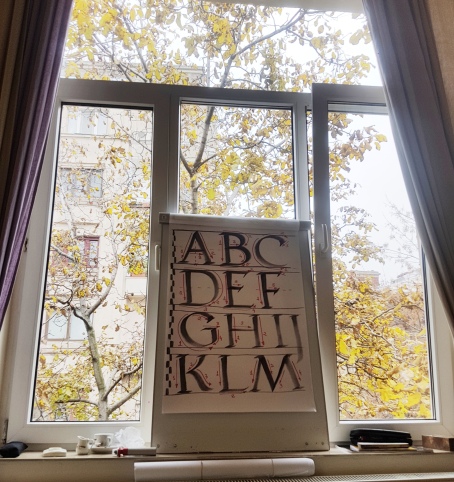 Sorin Trăistaru and Georgian Constantin taught a new calligraphy workshop, this time at Lente & Șotron with such a lovely view.
Another workshop that took place this autumn was the creative writing one, with writers T. O. Bobe and Bogdan-Alexandru Stănescu. No pictures to prove it, unfortunately!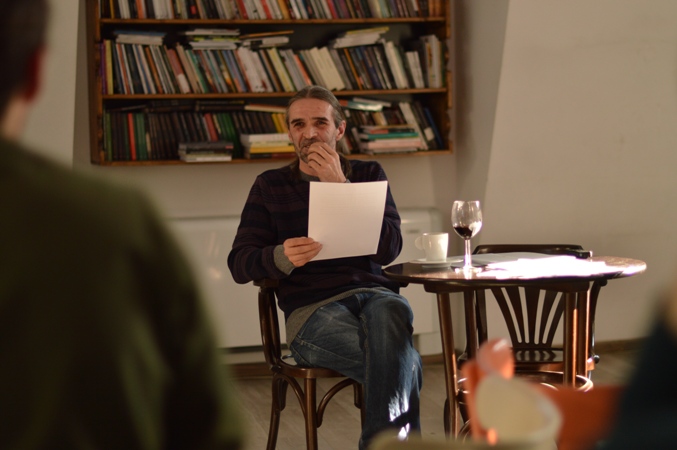 Also in the creative writing realm, we had great feedback after the first online workshop with writer Marin Mălaicu-Hondrari.
A second stop motion workshop with Serghei Chiviriga took place at Xtreme Media Services. We are still waiting for most of the videos to be ready, and we invite you to the launch of a music video created at the workshop!
On Club Revdepov blog we took two interviews of our alumni. Mihai Alexandru Dincă published two books, one short stories collection and a novella (interview). Maria Popa is managing a growing literature project – Liceul Cosmic (interview).
News from Academia Motanov
Ștefania Iorgoiu taught children to play with letters, instruments, crafting, because calligraphy can be fun!
News from Revista de Povestiri
Writer Lavinia Braniște chose the best short stories in the competition that ended on the 1st of December. Our next writing contest will have writer Bogdan Munteanu judge the greatness of your writing, send a short story until the 1st of March 2017!
Andreea Apostu wrote about two books published in new editions by Polirom publishing house – Tinerețile lui Daniel Abagiu, by Cezar Paul Bădescu (novel) and Celelalte povești de dragoste, by Lucian Dan Teodorovici (short stories).
See you in 2017!